You are here

Dr. Brad Klontz, Psy.D., CFP®
Dr. Brad Klontz, Psy.D., CFP®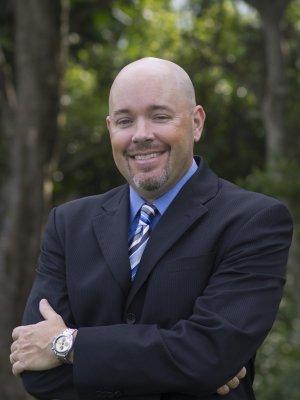 Dr. Brad Klontz, Psy.D., CFP® is a Partner of Occidental Asset Management, LLC, co-founder of Your Mental Wealth ™ and the Financial Psychology Institute.
Dr. Klontz is a financial planner, financial psychologist and an Associate Professor of Practice in Financial Psychology and Behavioral Finance at Creighton University Heider College of Business, a Fellow of the American Psychological Association, and a Former President of the Hawaii Psychological Association.
Dr. Klontz has a passion for helping individuals and families understand their views on money and to assist them throughout their financial transformation by providing ongoing guidance and financial planning. Helping people meet their financial and life goals is what drives him everyday.
To extend the reach of Dr. Klontz's work, each OCCAM Advisor receives training in behavioral finance and financial psychology, including the proper techniques of administering the Your Mental Wealth® Discovery Process to our Clients.
Dr. Klontz co-found the Financial Psychology Institute™ in response to interest in financial psychology and a desire for training for financial and mental health professionals.
The mission of the Financial Psychology Institute™ is to increase the understanding of how psychological factors impact financial behaviors, to establish evidenced-based practices for improving Clients' financial health, and to train financial and mental health professionals to work more effectively with Clients.
---
More About Dr. Klontz
Dr. Klontz was awarded the 2009 Innovative Practice Presidential Citation from the American Psychological Association for his application of psychological interventions to help people with money and wealth issues and his innovative practice in financial psychology for practitioners across the country.
Dr. Klontz has co-authored five books on the psychology of money:
Financial Therapy: Theory, Research & Practice (Springer, 2014)
Mind Over Money (Broadway Business, 2009)
Wired for Wealth (HCI, 2008)
The Financial Wisdom of Ebenezer Scrooge (HCI, 2005, 2008)
Facilitating Financial Health: Tools for Financial Planners, Coaches, and Therapists (NUCO, 2008).
Dr. Klontz's work has been featured on ABC News' 20/20, Good Morning America, and in USA Today, The Wall Street Journal, New York Times, Washington Post, Los Angeles Times, Time, Kiplinger's, Money Magazine, NPR and many other media outlets and professional magazines and journals.
Dr. Klontz and OCCAM in the News! Financial Psychology Research by Dr. Klontz