Your Mental Wealth® Discovery Process
How's My Financial Health?
When was the last time you had a financial health checkup? To get to where you want to be, it's important to know where you are now. Financial health is more than the size of your portfolio. It includes things such as planning for the future, protecting your family, and comfort and confidence around past and present financial matters and self-care. The number one stressor in the lives of Americans is money. It's normal to have anxiety, frustration, confusion, and dissatisfaction surrounding one's investments and overall financial life.

Your OCCAM Advisor will work to uncover behavioral factors impacting your financial life. Our Clients come to us when they want change; and we help them to create it for themselves.
Where Do I Want to Be?
With your financial health and Money Scripts assessed, your OCCAM Advisor will work with you to identify your values and help you clarify your goals through the combination of interview questions and the use of one or more experiential exercises.

The interview and exercises will help you and your Advisor understand what you value most: financial security, family harmony, career advancement, asset protection, early retirement, or all the above. From there, we can help you set and prioritize future personal and financial goals.
How Do I Get There?
Once your goals have been set, your OCCAM Advisor will work with you to develop a Personal Financial Plan and Personalized Investment Recommendations that align with your values to help you achieve your goals.
Our Planning Approach
Our approach of blending behavioral finance and financial psychology in the financial planning process allows for your OCCAM Advisor to have a deeper understanding of who you are, your life goals, and your overall needs. In return, we are able to build a more comprehensive Financial Life Plan for you and your Advisor to work together throughout the implementation.

We will analyze your financial status, taking into account your assets, liabilities, cash flow, insurance coverage, tax strategies, and investments. Based on your financial health, money scripts, risk tolerance, values and goals, we will provide you with Personalized Financial Life Plan and Investment Recommendations.
Financial Life Planning
It is not uncommon for people to think of a financial plan designed around getting to and through their retirement. Unfortunately, between beginning ones working years and their retirement "LIFE" happens; marriage, home purchase, children, career changes, income increases and decreases, etc. As such, a financial plan should really be associated with a person's "Life Plan". While you can't plan your life, we can have some common assumptions and build a plan that is flexible for some of the changes life will bring.
As a Financial Life Management firm, we are life planners who strive to add value to the overall financial health and well-being of our Clients and their families by serving as the primary point of contact to ensure clients' financial decisions are well-integrated with their lifestyle decisions. This also helps us to keep our clients on track.
Your Life Plan In Action
A plan around your life, not just retirement or investments.
Assumes your life will experience change and a need to pivot is likely.
Your advisor is your navigator, but you are the driver.
Your Financial Life PLAN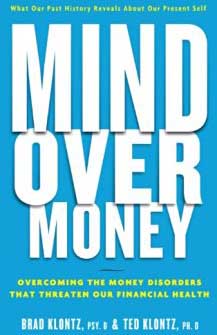 Mind Over Money
Dr. Brad Klontz's Mind over Money will help you enjoy a healthier and more propserous financial life.
Get your copy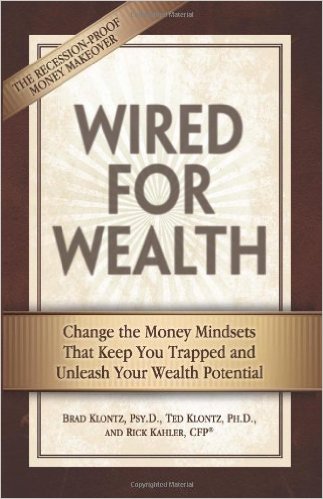 Wired for Wealth
Your Financial Comfort Zone: Do you need to break out?
Get your copy